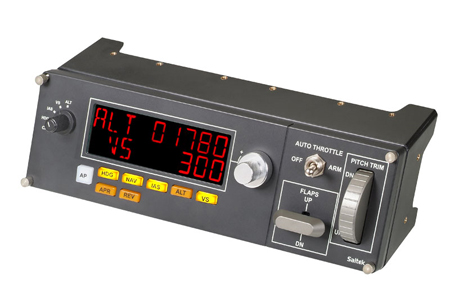 Autopilot display works in real time with Microsoft Flight Simulation X, - no more mouse clicking and dragging. Real switches with real response and feel give your simulation a new sense of reality.
Switches and LED display provide:
Full Autopilot panel with associated settng controls
Auto Throttle
Flaps
Elevator Trim Wheel

Mounting bezel (included) enables the Multi Panel to be mounted to the Pro Flight Yoke System or other Saitek Pro Flight accessories. Panel can be mouted into your own custom cockpit either with or without the bezel.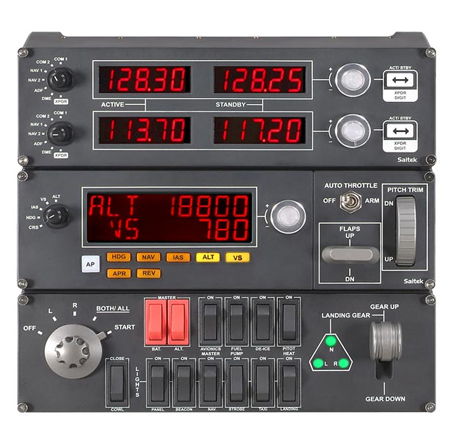 Pro Flight Multi Panel shown mounted between the Pro Flight Radio Panel (top) and the
Pro Flight Switch Panel
(bottom)
Note: Works with Microsoft Flight Simulator X