Console Gaming Devices
Thrustmaster Dual Trigger 2-in-1 Gamepad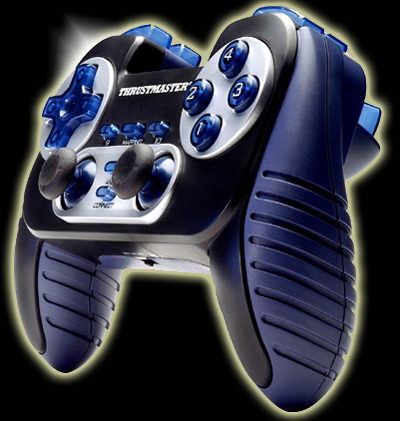 The Thrustmaster 2-in-1 Dual Trigger gamepad is equipped for play on both PC and PS2 with both USB and Gameport connectors. Mapping option allows users to configure controls to optimize for the game and their playing style.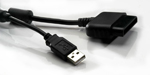 This gamedpad is equipped with two analog sticks, four face buttons, a directional pad and four triggers. Additionally though, there are two analog triggers behind the four button triggers.
In default settings the analog triggers match the 1 and 2 buttons (X and Square on PS2) but Mapping allows you to program to your specifications; just press the Mapping button on the face of the controller, press the button you want assigned to the trigger, and then pull one of the two triggers. As a bonus, the onboard memory enables the 2-in-1 Dual to remember the last assignments you made even if you unplug the controller. The Turbo button enables you to program single or multiple buttons for that function and flashes when those buttons are activated.

Solid performance and quick response round out this controller.