Page last updated: Wednesday 11 May 2022 12:06 p.m.
ExtremeGamingDevices.com - Detailed Specification Page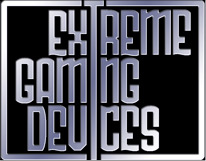 Back to Previous Page
LED Glowing Chess Set
by Lumisource
Detailed Product Information Image Gallery Accessories
Detailed Product Information
LED Glowing Chess Set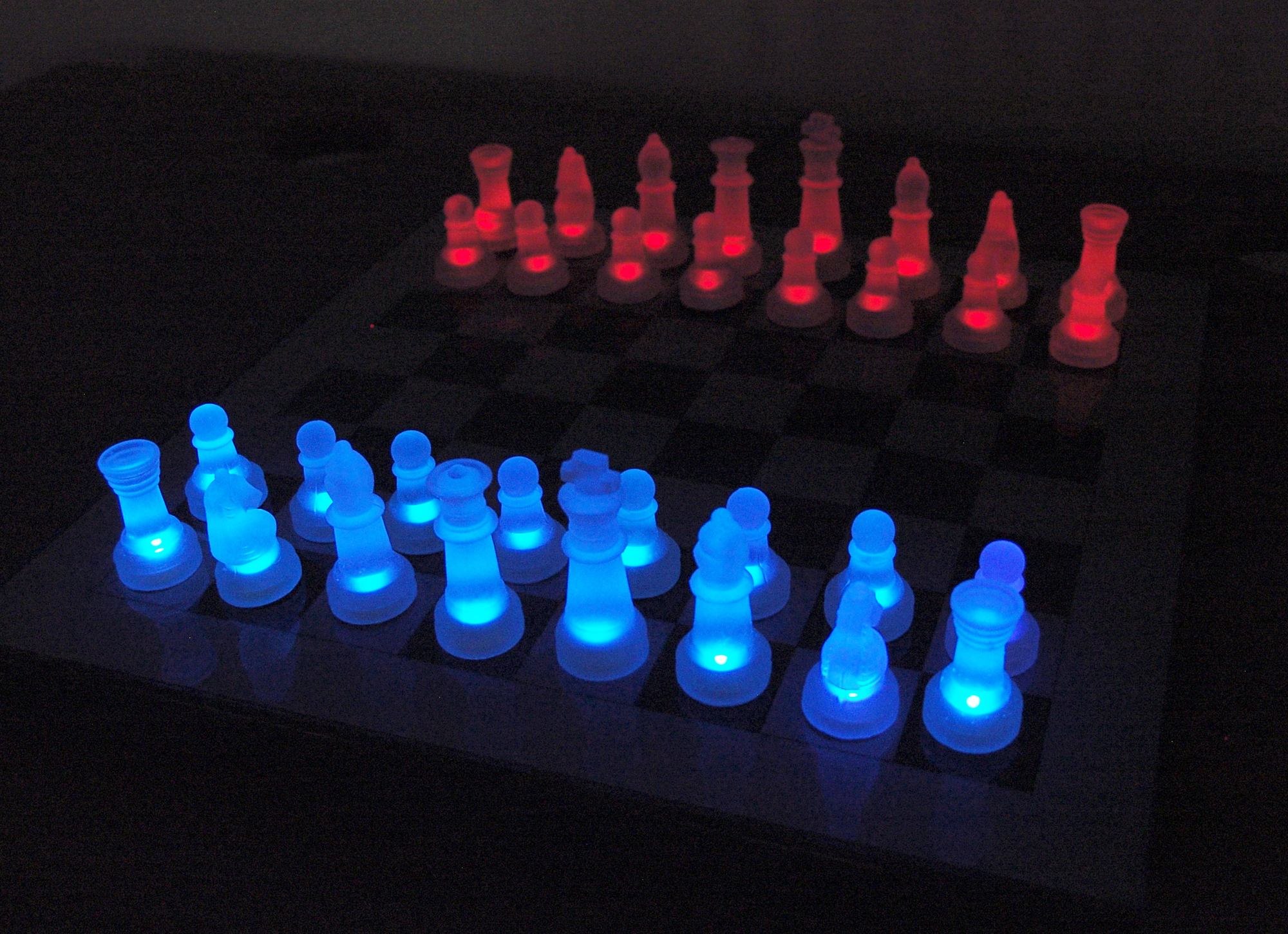 Whether you are a chess aficionado or just want to have an attractive chess set for casual games, the LED Glow Chess Set from Lumisource is a great addition to a den or gaming room. The frosted translucent acrylic pieces have a significant mass unlike lightweight hollow plastic pieces. Each piece is equipped with an induction-activated LED that glows as it is brought into proximity with the powered chessboard. This set is available in either Blue/Red or Blue/White leds. Power is supplied by either the included adapter or via 6 AA batteries (not included) when portability is desired. The 15.75" x 1" high board is also equipped with an On/Off switch to conserve energy and extend battery life.
Note: This set is intended to be used while powered. All pieces appear the same until the board is turned ON.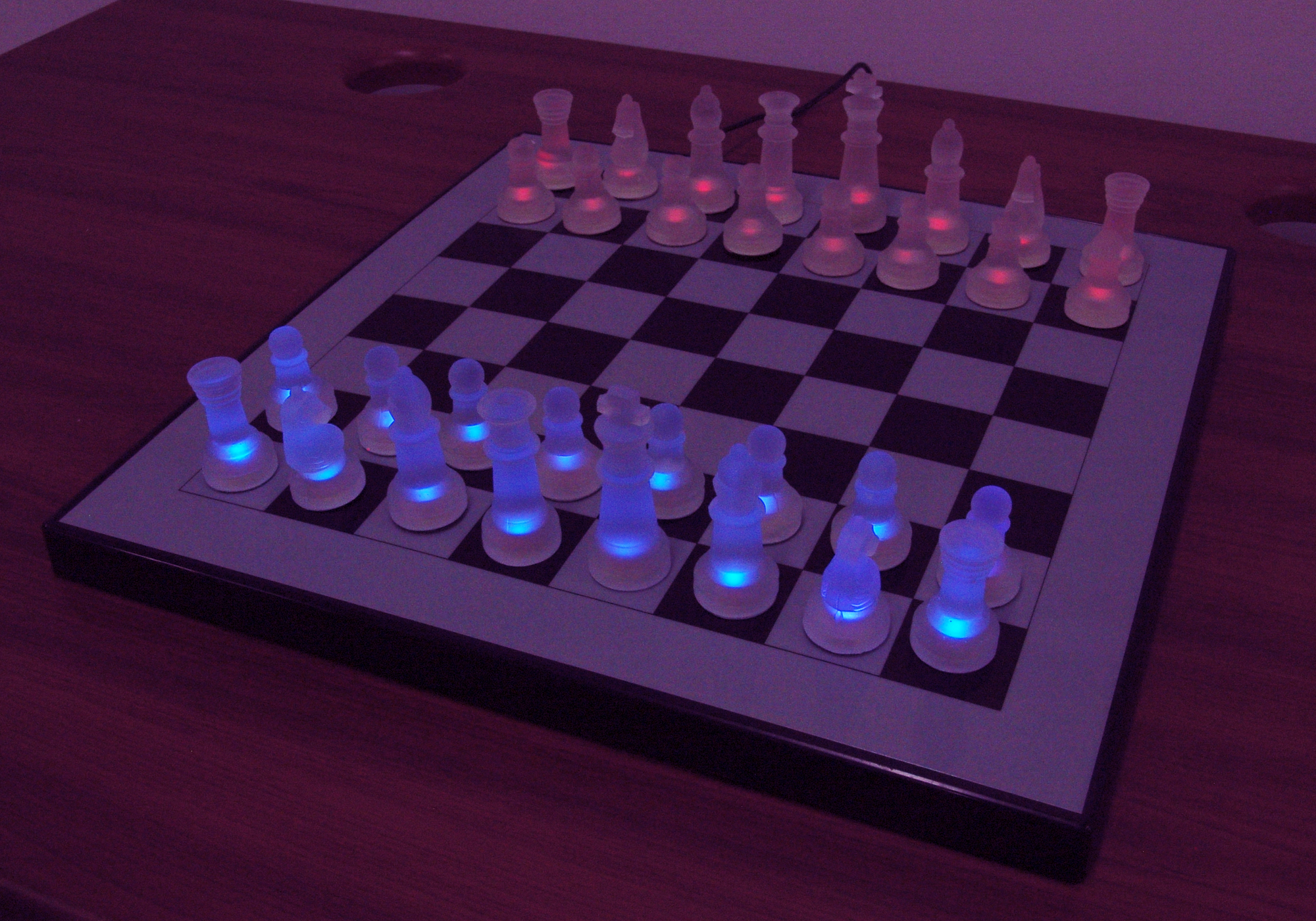 Technical Specifications
Board Dimensions: 15.5" x 15.5" x 1" (39.4 x 39.4 x 2.5 cm)
Piece Dimensions (vary in height between the following): Pawn: 1.75" (4.4 cm)
King: 3.0" (7.6 cm)
Models
For pricing, availability or to order this product, visit our online store.
Model #
Description
Price
SUP-LEDCHES-BW
LED Glowing Chess Set (Blue/White),
Original Price $120. Is now 60% off - $48 / set !!!
Discontinued, Clearance, No Warranty, No CSG
48.00
SUP-LEDCHES-BR
LED Glowing Chess Set (Blue/Red),
Original Price $120. Is now 60% off - $48 / set !!!
Discontinued, Clearance, No Warranty, No CSG
48.00
If you have any questions about this or any other product, call us or email us