Gunnar Gaming Eyewear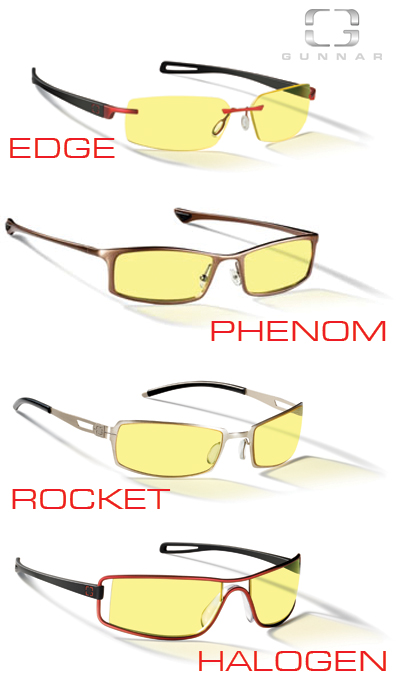 Viewing a never-ending stream of digital information and images can lower visual performance. GUNNAR Optiks' eyewear helps to enhance and adapt the human eye through precision optics specifically mastered for digital data consumption. GUNNAR eyewear is also designed to combine performance, precision, technology and style to help combat Digital Eye Fatigue (DEF) and Computer Vision Syndrome (CVS).

Choose from four designs:

Catalyst Edge


The Catalyst Edge line has rimless lens with sleek profile, integrated modular frame, and sculpted metal hinges.
Attache Phenom


The Attache Phenom line has magnesium/aluminum alloy frames, internal spring hinges, and thermally molded polymer traction points.
Metallic Rocket


The Metallic Rocket line has plasma-cut from a single sheet of high tensile stainless steel (no welds or seams), subtly flared lenses, and a dropped bridge crossbar.
Sphere Halogen


The Sphere Halogen line has high-tensile micro-tubular frames, internal hinges with non-visible hinge stops, and precision injected polymer temples, and highly wrapped split-lens (the perfect balance of moisture retension and venting).