Detailed Product Information Image Gallery Accessories
Detailed Product Information
Lumisource Chrome Arch Floor Lamp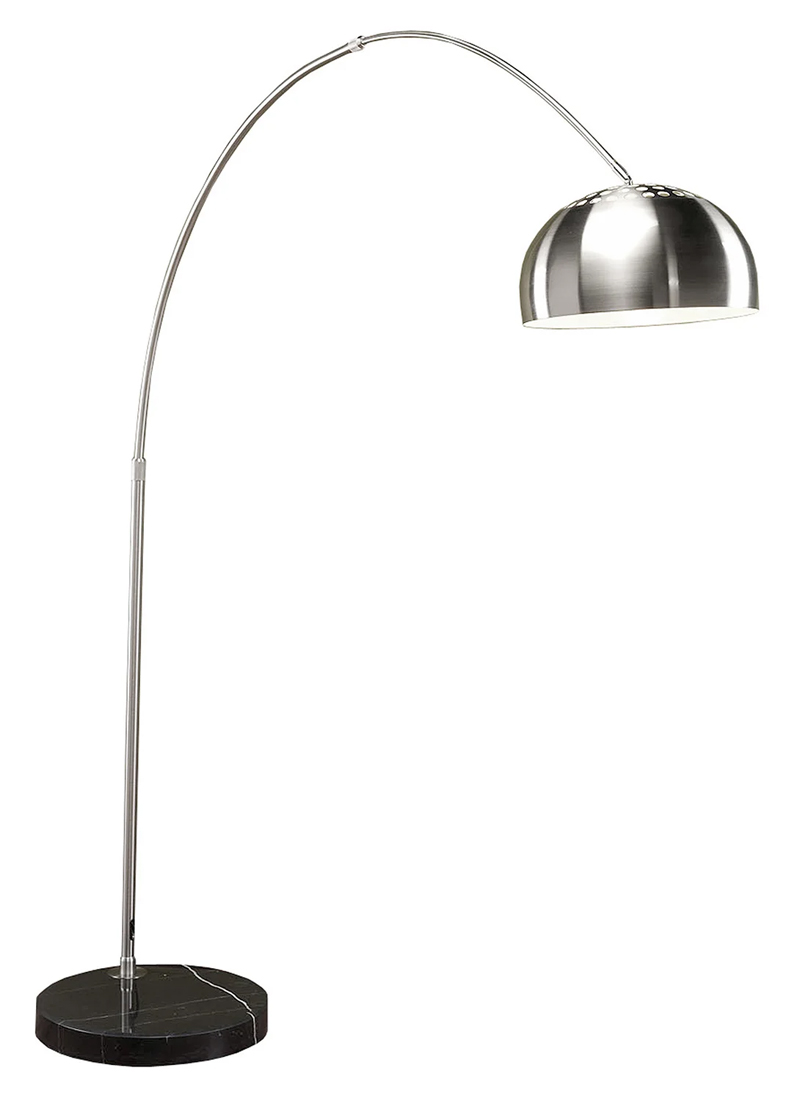 The Chrome Arch Floor Lamp from Lumisource provides a more direct illumination directly below the shade than the Salon Floor lamps. The opaque shade features a patterned top that casts a decorative illumination towards the ceiling while permitting heat to escape. The long arching arm can place lighting over 5 feet from where the base itself is positioned, creating an open and airy space. The 18.5" diameter solid Black Marble base ensures stability. The Salon Floor Lamp accepts standard light bulbs.
Technical Specifications
Height: 80" (203.2 cm)
Base Diameter: 18.5" (47 cm)\
Shade Diameter: 17.5" (44.5 cm)
Depth (from rear of base to front of shade): 65" (165 cm)
Models
For pricing, availability or to order this product, visit our online store.
Model #
Description
Price
Chrome Arch Floor Lamp
Lumisource Chrome Arch Floor Lamp, Brushed Chrome and Black Marble
Original Price $285.00. On clearance for $ 195.00!!!
Discontinued. Clearance. No Warranty. No CSG
195.00