Current TrackIR Accessories
---
TrackClip PRO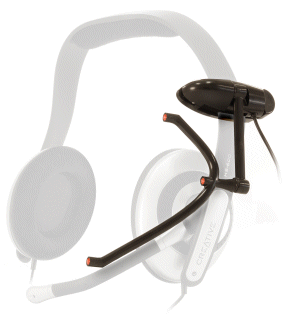 The perfect TrackIRaccessory, clips to the left side of most over-the-ear headsets (see below).Combined with a TrackIR, the TrackClip PRO delivers precise 6 degreesof freedom view control.
On your favorite headset,the only thing you will notice about the lightweight TrackClip PRO isyour improved gaming experience.

SystemRequirements
TrackIR 5 or the earlier TrackIR 4 PRO Series or TrackIR 3 (with Vector)
Range 2 to 5 feet (61 cm to 152 cm)
Fits headset bands up to 1 1/4" wide and up to 1/2" thick
---
Replacement TrackClip


Have you lost or damaged your TrackClip? Replacement TrackClips are available.