Page last updated: Thursday 09 November 2023 1:54 PM
ExtremeGamingDevices.com - Detailed Specification Page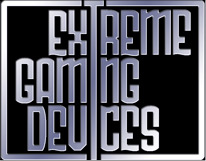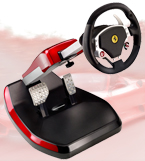 Back to Previous Page
Ferrari Wireless GT Cockpit 430 Scuderia Edition
by Thrustmaster
Detailed Product Information Image Gallery Accessories
Detailed Product Information
Ferrari Wireless GT Cockpit
430 Scuderia Edition

Get off the Couch
and get IN the Car!
Find out what racing is really about!
Racing will never be the same with the Ferrari Wireless GT Cockpit 430 Scuderia Edition. This folding, wireless cockpit is designed to truly put you in the driver's seat. Pull up a chair, grab the wheel and hit the accelerator.This arcade-style cockpit is designed for stability (over 23 pounds) and is compatible with both PC and PlayStation 3 games.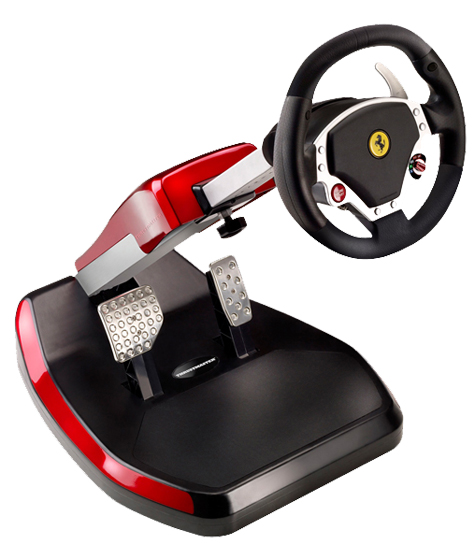 PEDAL SET- 2 metal pedals integrated directly into the cockpit (for total stability)

Metal pedals with long range of travel, inspired by the shape of the pedals on the Ferrari 430 Scuderia
Brake pedal with magnetic resistance for enhanced realism.



COCKPIT - streamlined with adjustable metal structure – folding and transportable, for easy storage

2.4GHz wireless system: 10m+ range with no latency.
50 hours of battery life with 4 AA LR6 batteries (not included).
Wide, weighted base (10.5kg in total) for optimal stability.
Adjustable, rigid metal structure: an infinite number of possible positions according to the user's size (adult/child) and seating type (sofa/chair).
Foldable structure with carrying handle for easy storage.
Streamlined, with the metallic colors of the Ferrari 430 Scuderia "musetto".
Position locking system: ultra-efficient and easy to use.






WHEEL - exact replica of the Ferrari F430 wheel (7/10 size)

Ultra-precise wheel with new H.E.A.R.T HallEffect AccuRate Technology™ magnetic sensor technology, featuring 12-bit precision (4096 values on the wheel's rotation).
Sequential Up & Down gearshift levers crafted of metal, for Ferrari GT-style driving.
XXL wheel: 28cm in diameter!
Genuine "Manettino" dial with 5 backlit positions, to configure your wheel directly in the game (driving sensitivity, programming system, etc.).
Rubber-textured grip, for optimal comfort.
100% programmable, with internal memory.
Detachable wheel: cockpit takes up minimum space when stored.
Compatible with 100% of PlayStation 3 games and PC USB games (Windows 7/Vista/XP).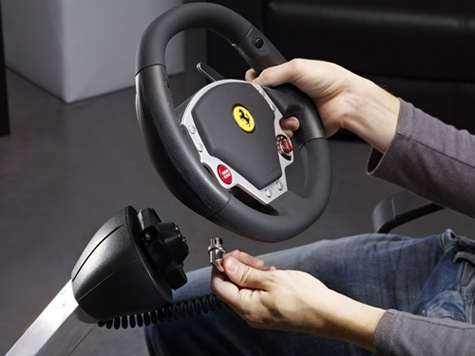 Technical Specifications
Dimensions:

Height: 30" (76.2 cm)
Depth: 20" <50.8 cm)
Width: 15: (38.1 cm)

Weight: 23 lbs (105 kg)
Interface: USB
Compatibility:

Windows 7/Vista/XP
PlayStation 3

Warranty: Manufacturer
Package Contents: Ferrari Wirless GT Cockpit 430 Scuderia Edition, User Manual
Models
For pricing, availability or to order this product, visit our online store.
| Model # | Description | Price |
| --- | --- | --- |
| 2971005 | Racing Wheel, Ferrari Wireless GT Cockpit 430 Scuderia Edition | 249.99 |
If you have any questions about this or any other product, call us or email us