Page last updated: Thursday 09 November 2023 1:54 PM
ExtremeGamingDevices.com - Detailed Specification Page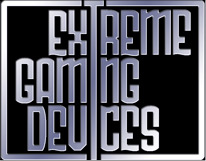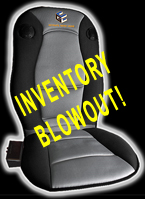 Back to Previous Page
FreePlay Wireless Portable Seat
by Ultimate Game Chair
Detailed Product Information Image Gallery Accessories
Detailed Product Information
Free Play Wireless Game Chair by Ultimate Game Chair Inc.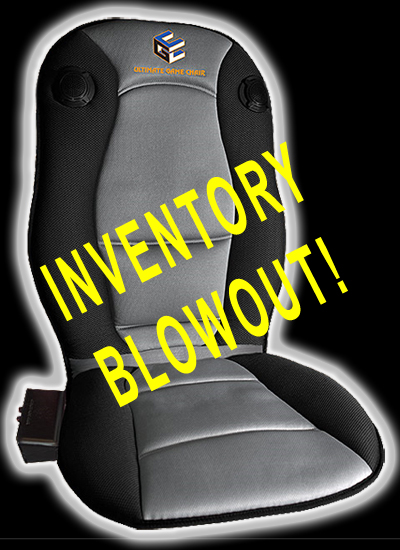 Completely Portable Wireless Game Chair
Its time to Feel the Action with this wireless chair with 3D Digital Stereo Speakers and 5 Game-Synchronized Vibration Motors providing 4.5 hours (on average) of non-stop game action on any PC/Mac andall current consoles.

This chair has all the features that any Extreme Gamer desires, and packages them in a convenient portable format that ensures you'll always be able to game in style, wherever you are.It adds comfort, sound and vibration to the game and movie experience.

Features Include:
Proprietary 915 Mhz Wireless Audio
Portable Chair Insert Fits on most Car Seats and Chairs
5 Game-Synchronized Vibration Motors
3D Full Range 6W Digital Stereo Speakers
Rechargeable 12 Volt Battery (Included) which provides 270 Minutes (on average) of Non-Stop Game Action
Compatible with XBox 360, PS3, Wii, PS2, PCs, Macs, iPods and Home Theater
Variable Massage Mode
MP3, Headphone Jacks
No Assembly - Plug and Play
Stores Easily
As the Ultimate Game Chair has been discontinued by the manufacturer, we cannot offer any warranty for it. (Due to hygiene issues we are unable to offer our usual 30-day Customer Satisfaction Guarantee on this product.)
Technical Specifications
Warranty: Discontinued. No Warranty Available.
Weight: 4.5 lbs (2 kg)
Interface:

Input:

RCA Audio Jacks (Left and Right)
Mini-phono Jack (line level)

Output

Built-in stereo speakers
Mini-phono Jack (for headphones or external speakers)

Vibration Motors: 5
Speaker Wattage: 6W Digital Stereo
Wireless Connection to Seat: Proprietary 915 MHz Wireless Audio
Warranty:: Discontinued. No warranty available.
Package Contents: Freeplay Wireless Portable Seat, Wireless Receiver, 72" RCA Cable, Quick Start Guide
Models
For pricing, availability or to order this product, visit our online store.
Model #
Description
Price
FP-WGP
FreePlay Wireless Portable Seat, Discontinued, No 30 Day CSG, No Warranty.
Original Price $99.99. Is now 70% off - $29.99 / unit !!!

29.99
If you have any questions about this or any other product, call us or email us