Tournament Grade, High Performance,
Ultra-Compact Design
The TKO Tournament Keyboard from Kinesis Gaming packs a punch! This ultra-compact keyboard is ideal for gaming anywhere but it's dimensions make it ideal for transport to gaming venues. At just 11.6" in width and 4.5" in depth this keyboard makes space for the mouse regardless of your space constraints. The small footprint means it can be angled and positioned to optimize your keyboard input while permitting your mouse hand to move with total freedom.
And the TKO doesn't fall short on power and features. It is fully programmable with 9 dual-layer layouts available and equipped with fully addressable RGB lighting. The KAILH Box switches (3 styles available) are fully hot-swappable and each TKO even ships with 4 each of the other styles so you can customize keys to as desired. Any mx-style switch can be swapped in or out as desired, making custom layouts easily achievable. Full NKRO, 100% Anti-ghosting, 1 ms response time, macro recording and variable speed playback - these are just some of the features packed into the TKO Tournament Keyboard.
And, while it may be small, the TKO is no lightweight - it weighs in at 1.25 lbs, with a heavy metal base and rubber feet. And the convenient padded hardshell carry case is ready to protect your investment on the road.
This keyboard may well provide you with the widest range of customization and control that you will ever need, regardless of your requirements.
If you like the power of the TKO Tournament Keyboard but want a keyboard that offers greater ergonomic features you may wish to consider the FREESTYLE EDGE RGB Split Mechanical Gaming Keyboard. Based upon many years of experience in addressing the ergonomic needs of office typists, Kinesis has combined Performance and Power with their proven ergonomic design to reduce the risk of developing potentially "game-ending" repetitive strain injuries (RSI) that can arise as a result of intense keyboard use.


Ultra-Compact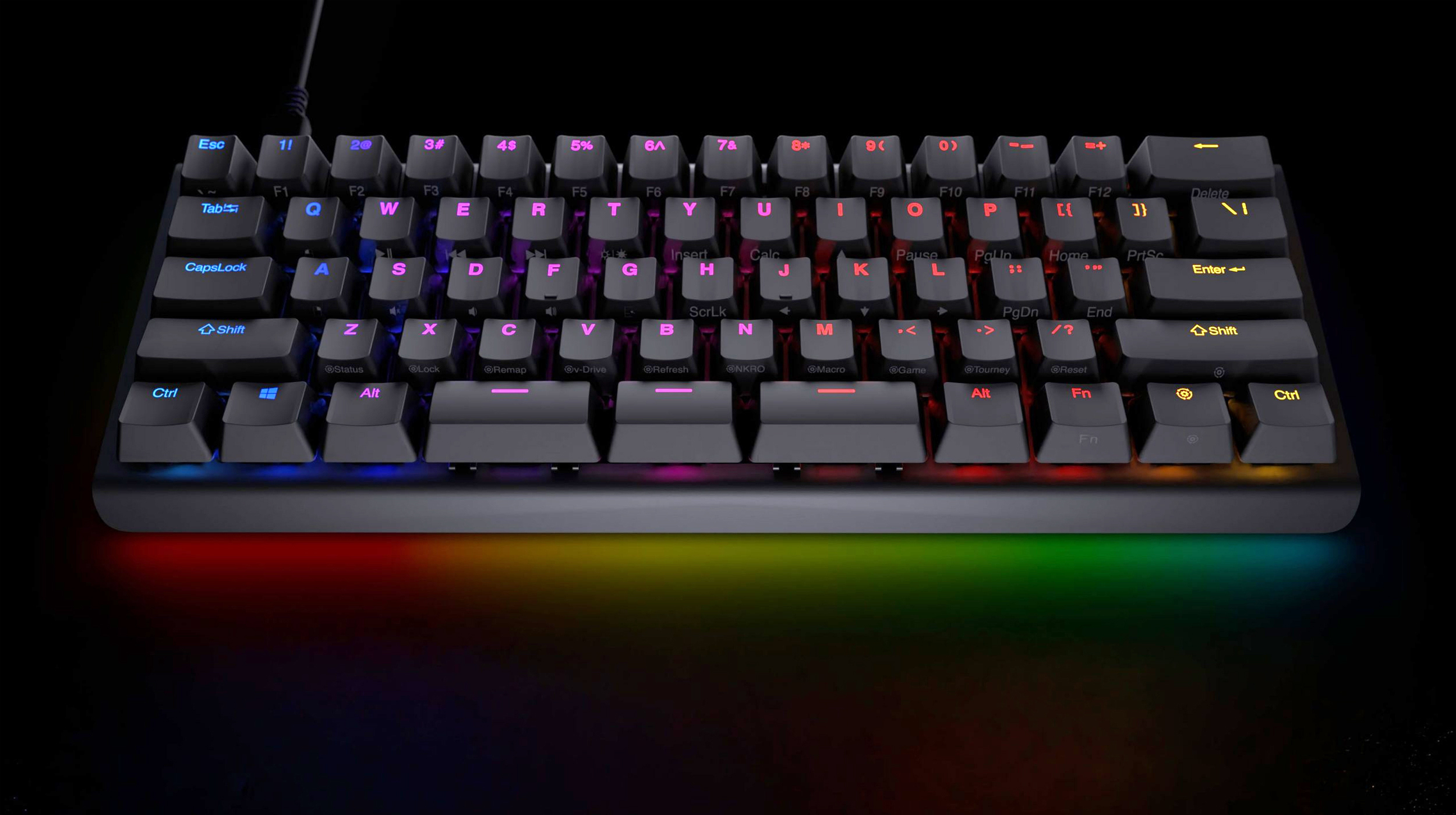 Compact, 60% Tenkeyless Format


The symmetrical, compact design (achieved by eliminating the ten key numeric pad) reduces the reach for the mouse whether you are left- or right-handed. The standard layout means that you can switch from your existing keyboard with ease - no relearning is necessary.


Shallow Footprint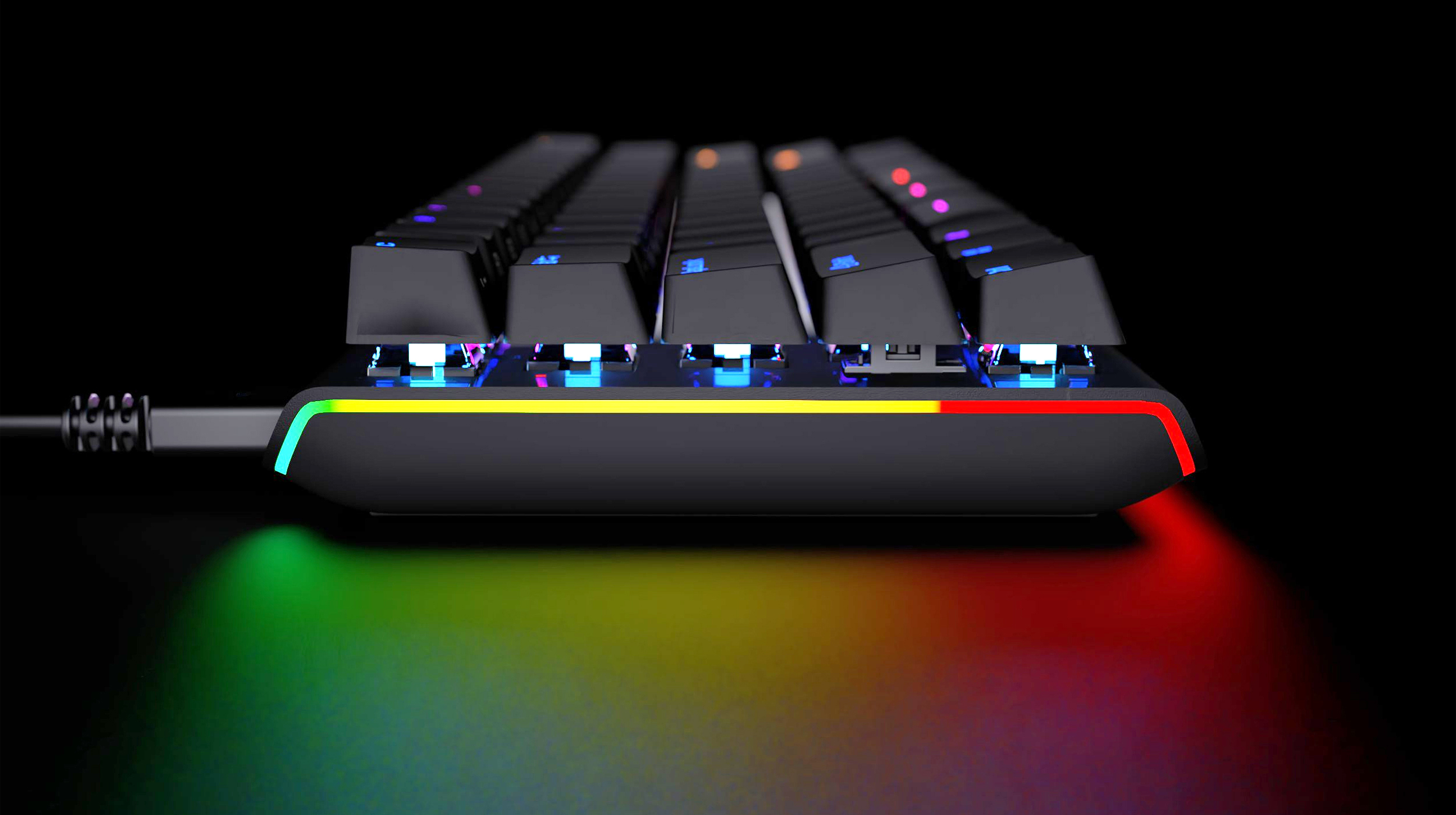 The TKO Tournament Keyboard is just 4.5" in depth. When space is at a premium the TKO gives you full performance without encroaching on mouse space. The shallow footprint means that you can place the TKO anywhere - there is no need to have a wide or deep space for the keyboard - and if you want to angle your keyboard to the side for greater comfort the loss of mousing territory will be minimal.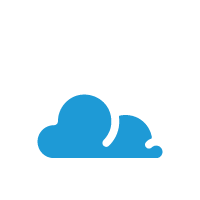 Comfort
Negative and Positive Tilt
Ergonomics can be just as important to gamers as anyone else so Kinesis has equipped the TKO Tournament Keyboard with front feet that can be extended to raise the front edge of the keyboard to encourage a more neutral and relaxed position for the wrist. This can reduce the tension in the carpal tunnel when gaming sessions get intense. The TKO is also equipped with the traditional rear feet that can be extended to create a positive incline on the keyboard for those who like to have a better view of their keys.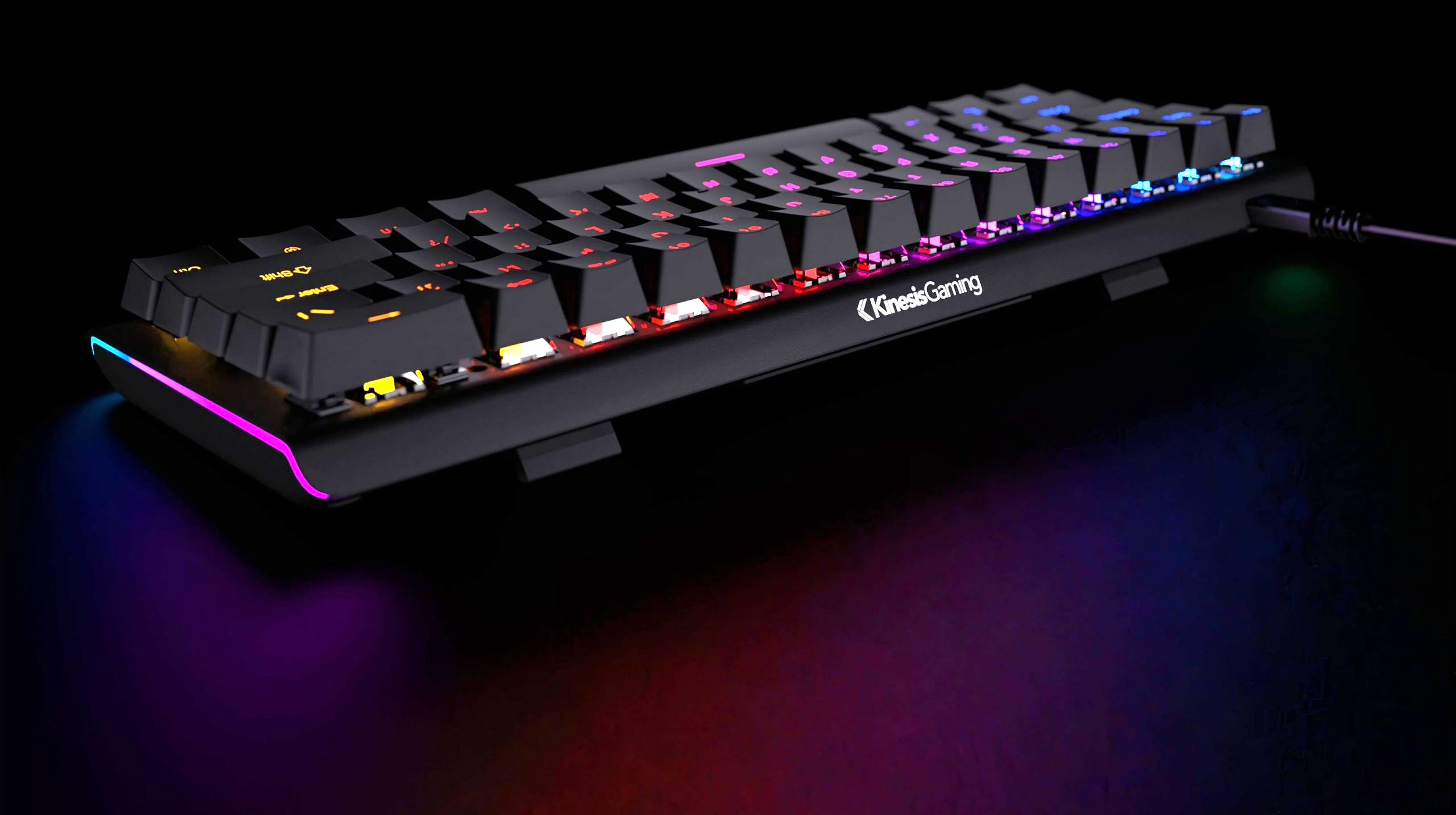 Left or Right Side Angling
The TKO Tournament Keyboard is equipped with large "tenting" legs that can be deployed to angle the keyboard to either the right or left. This can reduce the tension that can arise in the forearm from maintaining the hand in a palm-down position. And being more relaxed is less fatiguing and may result in a faster response.

Note: Restrict the use of the side tenting option to when input is being done by a single hand. Do not try to type with both hands while keyboard is angled to the left or right.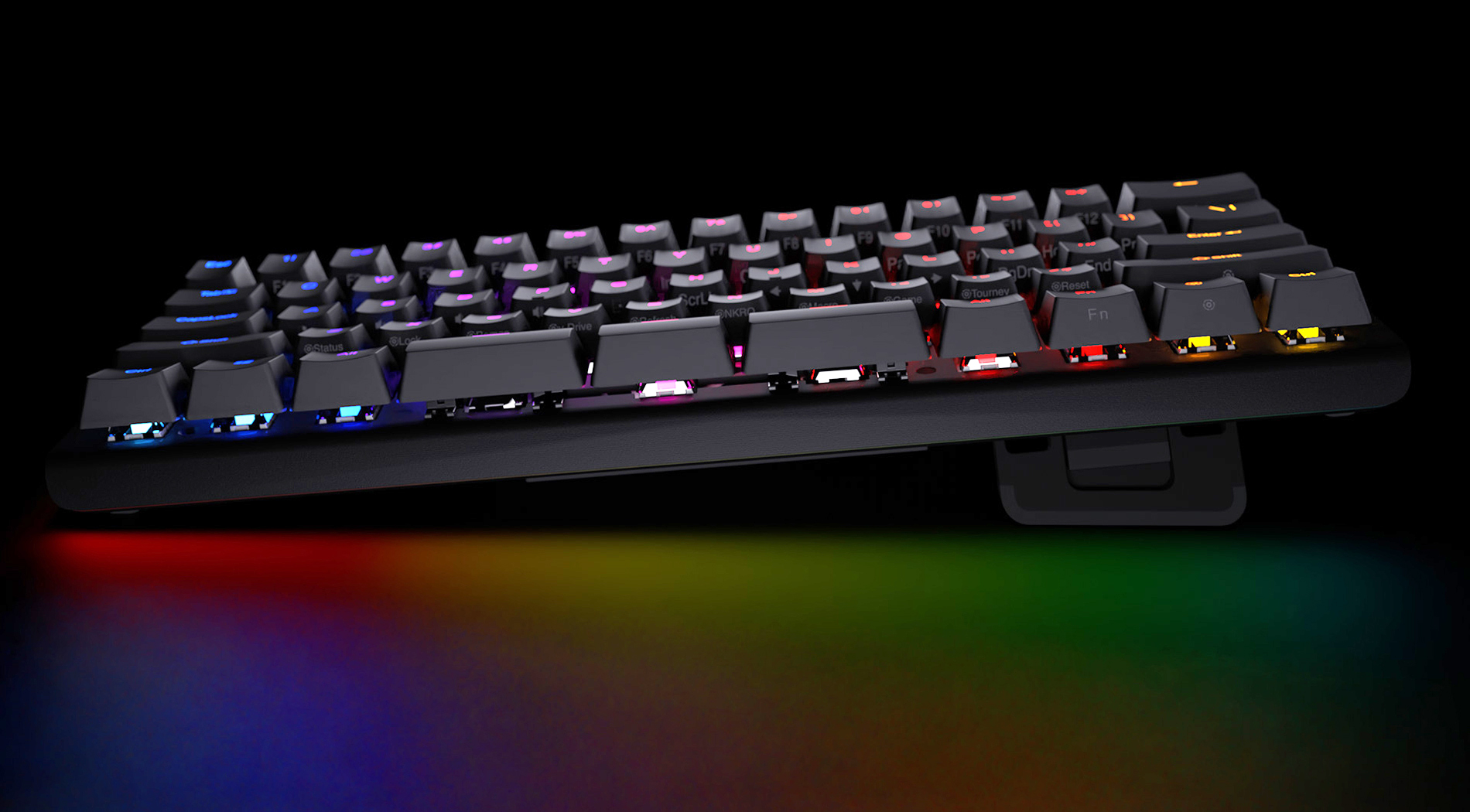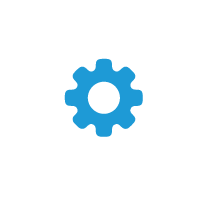 Control
Fully Programmable
The TKO Tournament Keyboard can be fully reprogrammed for custom applications. The on-board memory is capable of storing 9 dual-layer (95 keys per layer) fully programmed layouts (effectively 18 custom layers).

Macro Programming
Each layout can store up to 24 macros and each macro can be up to 300 characters long. Macros can be assigned to trigger by a single key or by a 2-key combination. Nine playback speeds are available via the MACRO shortcut, ranging from 4 APS (actions per second) to a blazing 250 APS.
On-The-Fly Remapping
Key remapping is available directly from the keyboard and requires just 3 keystrokes (Remap Key, Source Key, Destination Key). All keys are remappable, even between the dual layers.
Multi OS Programming
The TKO Tournament Keyboard supports Windows, Mac OS X, Chrome OS, and Linux. Programming can easily be performed as Onboard Programming in all OS or Direct Programming - also in all OS. Whether you rely on Windows or Mac OS you have the added option of using the SmartSet Programming App. SmartSet App for Windows or Mac can be downloaded as desired.
On-Board Programming Engine
The TKO Tournament Keyboard features a 4MB on-board v-drive that retains all custom programming. This eliminates the need of installing programming software to the computer. However, all programming can still be done via the SmartSet APP if a GUI interface is desirable.Everything you need, without the bloatware. Now that's what we call changing the game!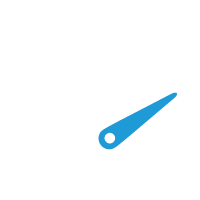 Performance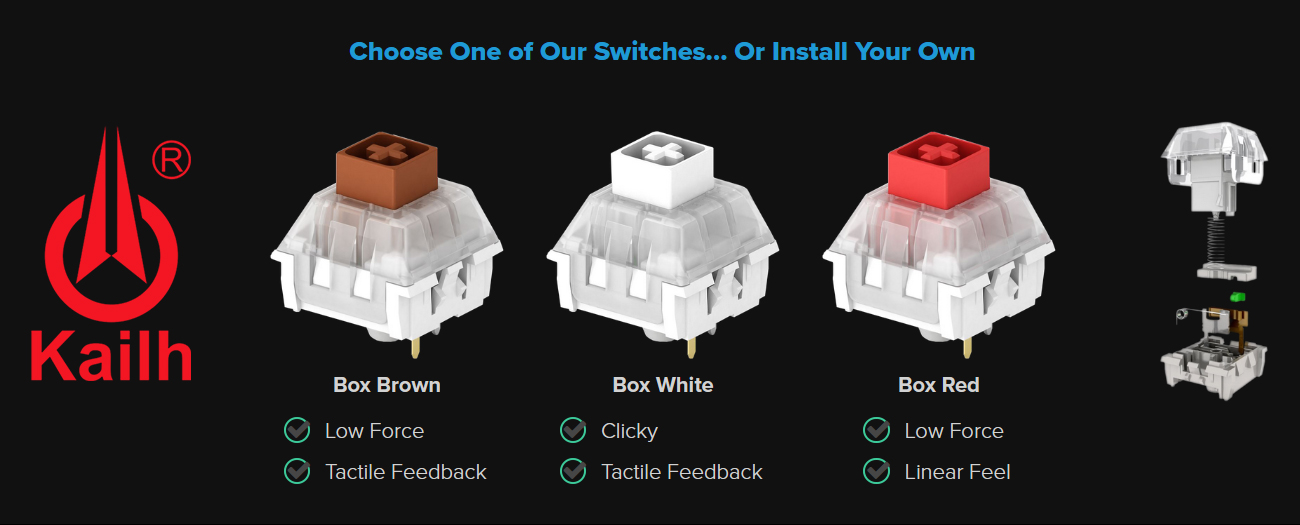 High Performance KAIHL Mechanical Key Switches
The most important part of any gaming keyboard is the functionality of the keys. Regardless of what other performance features are available, if the keyswitches are not up to the demands of intense use and rapid response, the keyboard is a failure. The TKO Tournament Keyboard is available equipped with 3 different KAIHL Box switches. The options are: Box White (Clicky), Box Red (Low Force & Linear), and Box Brown (Tactile). Whatever your selection, these switches will offer performance-level activation and durability. Each keyboard also ships with 8 extra switches (4 each of the other two colours) so it is possible to create a custom feel and response as desired.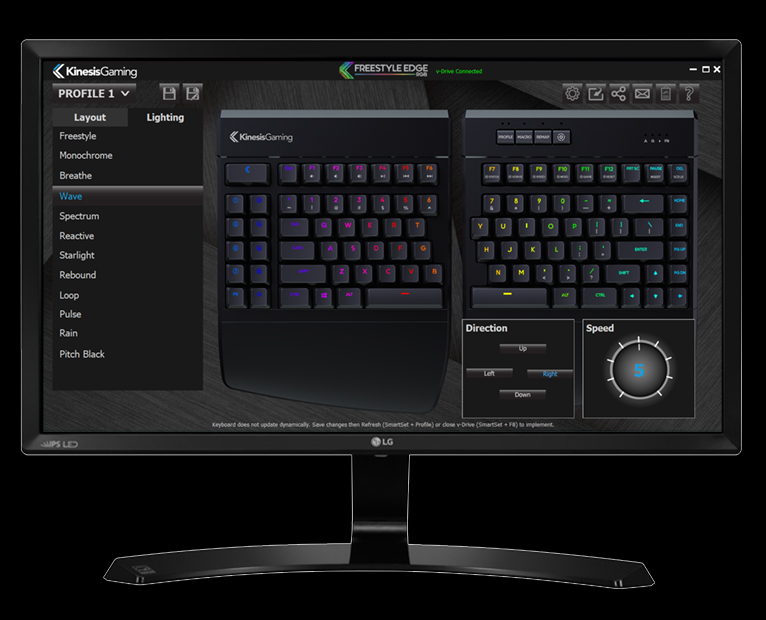 Fully Addressable RGB Backlighting
The laser etched keycaps feature brilliant RGB backlighting with 9 pre-programmed custom modes (each of the 9 available layouts is preprogrammed with a different mode). Keys can be individually programmed to any of the 16.8M colours. Custom lighting effects can be created a single key at a time for all nine of the available profiles. Pre-programmed lighting profiles include Monochrome, Wave, Spectrum, Breathe, Rain, Reactive, Loop, Pulse and Rebound. Backlighting can be switched off with a single keystroke and a Pitch Black Mode (all backlighting and static indicators disabled) is also available. Edge trim lighting is also customizable using the SmartSet App.
Updateable Firmware
The TKO Tournament Keyboard is easily updated to take advantage of new features when new firmware becomes available.
Special Actions Option
There is a menu of non-standard "Special Actions" available for programming. These can be programmed either directly or through the SmartSet App. This includes Tap-and-Hold (available with installation of the most recent firmware update)

Full NKRO
The Freestyle Edge is equipped for FULL NKRO (n-key rollover) which is easily activated via the onboard shortcut. Once activated the NKRO mode remains active until the onboard v-drive is opened or the keyboard is unplugged.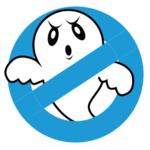 Anti Ghosting
The Freestyle Edge offers 100% Anti-Ghosting. No matter how fast and intense the action, this keyboard will handle it.

Game Mode
Game mode disables all Windows keys actions to ensure that you are unable to accidentally exit games. Game mode remains active until turned off. The indicator LED remains lit while Game Mode is active.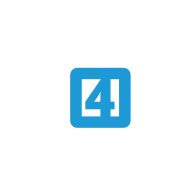 4 MB Onboard Memory
All keyboard settings are stored in the 4 MB onboard v-drive. Your custom settings travel with the keyboard as does your ability to make instant changes.


MultiMedia Controls
Onboard MultiMedia controls are availabel via the FN layer.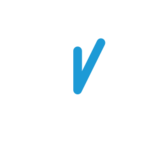 1 ms Response Time
Lag is not an issue with the TKO Keyboard. The 1 ms response time will ensure that your input will make it on time.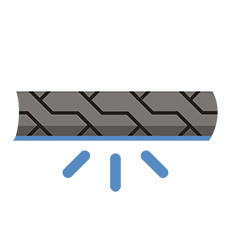 Braided Cable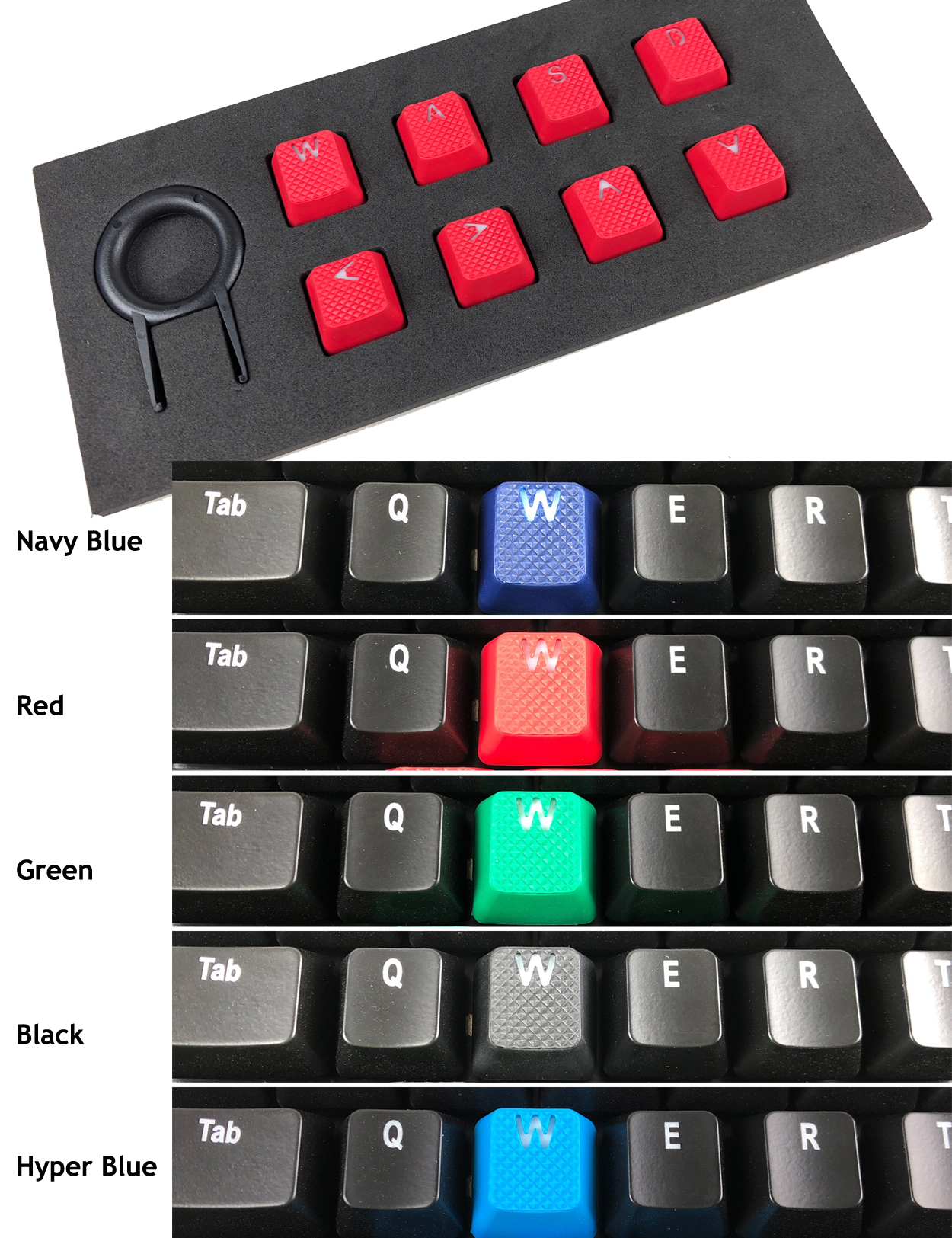 The TKO Tournament Keyboard is equipped with heavy duty braided cables to ensure durability and performance.
Textured Keycap Kit Accessories
Gamers may wish to add one of the textured WASD and Arrow keycap kits. These are laser etched to support the full RGB lighting effects.